2019 ANNUAL SALE - CELEBRATING 70 YEARS OF BREEDING
TANGIHAU Angus successfully celebrated 70 years of breeding Angus bulls at our 2019 Annual Bull sale. The inaugural on-farm sale was held in our brand new sale complex, hosting a 300+ crowd with undercover seating overlooking the sale arena and plenty of car parking for those who attended.
The annual sale opened at 9.00am, with paddock viewing available from 7.00am, kicking off the East Coast Bull week. Lot 1 sold to Rangatira Stud for $86,000, the season's top priced bull nationwide. Tangihau Angus ranked number one with the highest sale average for Angus bulls throughout Australasia, achieving a record sale average of $20,913. The 23 two year bulls sold in a total clearance. The sale was conducted alongside Cricklewood Angus who sold 10 bulls with a total clearance.
COMPETITION
In 2016 Tangihau Angus won the Supreme Angus National Champion at the Tru-Test Beef Expo. Judge Bruce Alexander and Associate Judge Paul Hickman awarded Lot 107 - Tangihau K37 - Supreme Angus National Champion.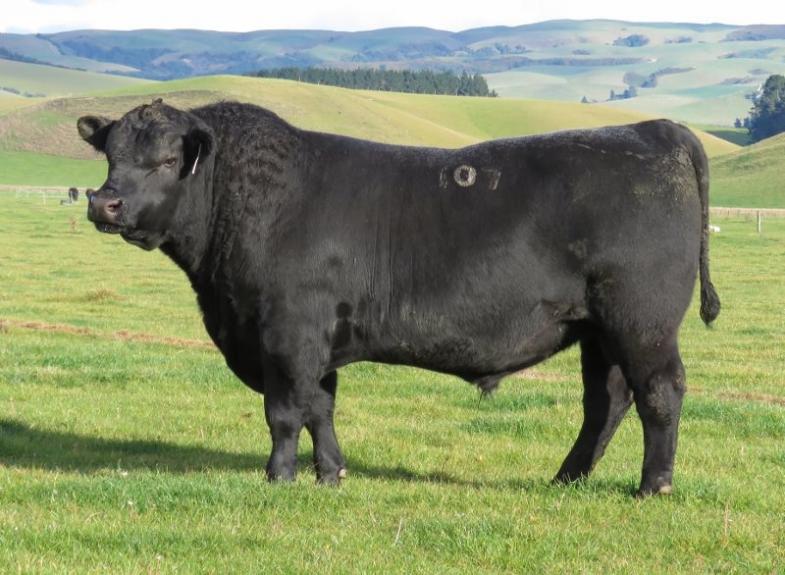 SALE HISTORY
Every year at the Combined Angus sale held at the Matawhero saleyards, the appointed judge announces the best sale bull and presents the winner with the competition cup, a silver cup known as the "Wonder Cup" donated by Mr Harry Owen that dates back to 1944.
Tangihau Angus first received the cup in 1975 and has won the cup a total of 19 times since.
Tangihau Angus has been judged best sale bull a number of times including in years: